The 9th International Conference on Traditional and Alternative Medicine scheduled during August 19-20, 2019 at Mercure Hotel Wien Westbahnhof, Vienna, Austria with a theme "Where Modern Science Meets Ancient Wisdom" and was a great success where eminent keynote speakers, Speakers, Delegates and Poster Presenters from various reputed companies and Universities made their resplendent presence and addressed the gathering.
Traditional medicine deals with the knowledge of ancient medicine. The skills and practices of this primitive medicine are based on theories, beliefs and the experiences related to different cultures, are used in maintenance of health and in prevention, treatment, improvement, diagnosis of physical and mental illness. It is also termed as alternative or complementary medicine. Herbal treatments are more popular usage method of traditional medicine. Traditional alternative medicine may include Acupuncture, Ayurveda, Homeopathy, Naturopathy and Chinese or Oriental medicine.
Traditional medicine is the treatment used along with the standard medical treatments. Alternative medicine is the treatments used instead of standard medical treatments. In other ways, complementary medicine is used when the therapies are used along with the traditional Western medicine. Alternative medicine is used when these approaches are used instead of the traditional medicine. Types of complementary health approaches are Cupping, Yoga, Tai Chi, Qi Gong, Chiropractic, Osteopathic Manipulation, Meditation, Massage, Special Diets, Progressive Relaxation, Crystal healing.
Integrative medicine is the total approach to medical care which combines standard medicine with Complementary Alternative Medicine practices which are considered to be safe and effective. This treatment includes patient's mind, body and spirit. Integrative healthcare is an approach to medicine and overall health that keeps the patient in the center of all care processes and options. Integrative health combines different therapies as Alternative care, Western medicine, Eastern medicine and Complementary medicine to achieve all the best possible results Homeopathy, Acupuncture & Acupressure, Biofeedback, Chiropractic care, Reflexology.
Traditional medicine comprises medical aspects of traditional knowledge that developed over generations within various societies before the era of modern medicine. The World Health Organization (WHO) defines traditional medicine as "the sum total of the knowledge, skills, and practices based on the theories, beliefs, and experiences indigenous to different cultures, whether explicable or not, used in the maintenance of health as well as in the prevention, diagnosis, improvement or treatment of physical and mental illness". Traditional medicine is contrasted with scientific medicine.
Global Herbal Medicine market is expected to grow at a CAGR of 7.2% during Period of 2017 to 2023.Herbal medicines are a kind of dietary supplements extracted from different parts of the plant extracts such as leaves, bark, seeds, berries, and roots. Herbal medicines are available in various dosage forms such as tablets, extracts, dried plants, and other forms. A customary medicinal services routine of indigenous individuals relating to human health is named as Ethnomedicine. The learning of specific herbs, creatures and minerals that have corrective and comforting impacts were transmitted starting with one era then onto the next and it is the result of striking experimentation through experimentation technique over many years. Ethnomedicine is the mother of every other arrangement of prescription, for example, Ayurveda, Siddha, Unani, Nature cure and even advanced medication.
The conventional cultivators are a vital part of the group and are frequently acquainted with the points of interest of every family and its environs, so they are in a superior position to manage their everyday issues. Actually the local healers deal with the normal diseases of the people in their home setting. The traditional healers specialize in particular areas of their profession. Thus we find some medical practitioners are expert in bone setting, wound healing, poisonous bites, neurological disorders, etc. and some others in spiritual healing, especially the use of chants while others combine both in their treatment. It is important to note that there is no doubt about the efficacy of herbal medicine among its users. In India, poor peoples of rural and urban area mostly depend on herbal remedies since these are within their reach. In fact in remote areas this is the only source of health care available.
We would like to convey a great appreciation to following eminent people, honourable guests and Keynote speakers.
Narjes H Dashti, Kuwait University, Kuwait
Bian Zhaoxiang, Hong Kong Baptist University, Hong Kong
Special thanks to our Honourable Moderator, Francesca Brescia for her remarkable contribution towards smooth functioning at Traditional Medicine 2019 Conference. Euroscicon Ltd on behalf of the conference congratulates the Best Poster awardees for their outstanding performance and appreciates all the participants who put their efforts in presentations and sincerely wishes them success in future endeavours.
EuroScicon Ltd would like to convey a warm gratitude to Chairs and Co-chairs who contributed effervescently for the smooth functioning of the event Narjes H Dashti, Kuwait University, Kuwait Bian Zhaoxiang, Hong Kong Baptist University, Hong Kong.
Traditional Medicine 2019 conference was a great success with the support of International multi professional steering committee and coordinated by Journal of Alternative & Integrative Medicine.
Our sincere thanks to Organizing Committee Members for their gracious presence, support and assistance towards Traditional Medicine 2019 conference, and with the enormous feedback from the participants and supporters of Traditional Medicine 2019, Euroscicon Ltd is glad to announce 10th International Conference on Traditional and Alternative Medicine scheduled during June 15-16, 2020 in Barcelona, Spain.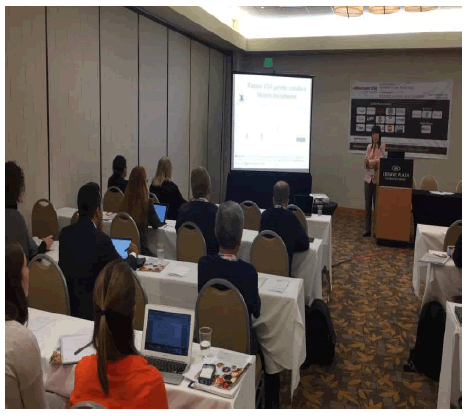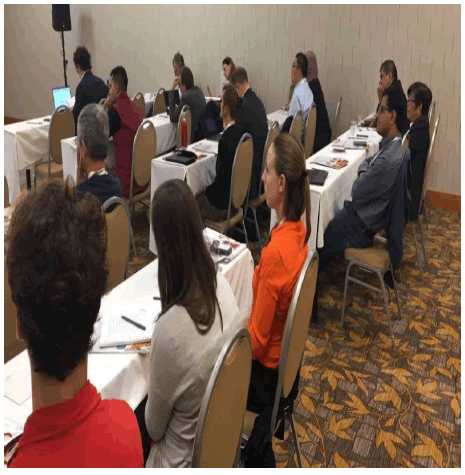 Contact Person:
Daniel Smith | Program Director
Traditional Medicine 2020
EuroScicon Ltd, 40 Bloomsbury Way,
Lower Ground Floor, London, UK
Email: [email protected]
Phone no: +44-20-33182512
WhatsApp Number: +44-1434-290004